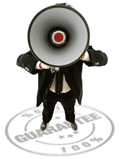 Legal Notice Regarding This Website.
---

All photos and text on this website are the intellectual property of this website! ® ©

We do not accept purchase orders (P.O.'s) that are not fully paid in advance.

We are not be held responsible for any loss of time, use or enjoyment for any reason.

All guaranties and warranties are subject to replacement or refund at our discretion.

We are not be held liable for product, service or installation accidents/injuries for any reason.

When in doubt hire a certified safety and or structural engineer to help you install your products.

All sales final. Pricing subject to change without notice

---

Power Ratings System - All power curves on this site under done under "Progressive Load"

This means as the RPM's or wind speed increases the PMA or generator is placed under a progressively more intensive amp load so it is working harder and harder. Progressively optimized load means the "BEST CASE SCENARIO".

Wind turbines connected to only to a one voltage battery source is not progressively optimized.

Many of the new grid ties have MPPT's built inside and if calibrated correctly they will optimize power automatically.

YOUR 'WIND' RESPONSIBILITY

Make sure you have ABUNDANT WIND before you purchase a Wind Turbine-

As a general rule: LOW wind = LOW power and High wind = High power. The more wind you have the better things work out. WIND like OIL is a "RESOURCE" - Either you have it or you DO NOT. So how much wind do you have?
Enough said, we have been provokavite here to make this point very clear.

Going for WIND or SOLAR?

The bottom line is PLEASE do not buy a wind

turbine if you are not in an area with healthy winds

For low wind areas it is better to GO SOLAR

---

Your Responsibilities-

All products are subject to wear and tear! It is the responsibility

of the operator to conduct regular safety checks and provide

maintenance and lubrication to ensure safe operating conditions.

Parts must be coated as necessary to prevent rust and corrosion by this

Warranty on all items is 45 days from time of purchase unless

you pay for a special extended warranty at the time of shipment and purchase SEE LINK

---

---

*All exchanges, credits and refunds must be within 14 days of sales date - 25% restocking charge for unused returned goods. Shipping fees are non-refundable